Hi Manager,
Thank you for your enthusiastic feedback! We've received much feedback that is pertinent and valuable. Also, we've noticed that you guys are sharing the same deep interests in the street football mode, which is the same as us. We want to take this opportunity to tell you why we created multiplayer street football as one of VLF's most core gameplay.
(Graphics in development, not a representation of the final work. )
In addition to the great feeling of a volley shot, perfect coordination with friends on the pitch is also a big motivation that encourages us to play football in real life. Basing on that, we created a goal of developing competitive multiplayer gameplay.
Meanwhile, considering that leisure time is becoming more fragmented, still, there are a lot of restrictions in traditional football matches, we tried to develop a more fast-paced and cooler gameplay inspired by cage football.
In multiplayer street mode, you can invite friends to play at any time or match with other equally skillful players randomly. There will be no foul-calling or traditional "out of bounds". All you have is the excitement of intercepting the ball and feel free to rule the rhythm of the match.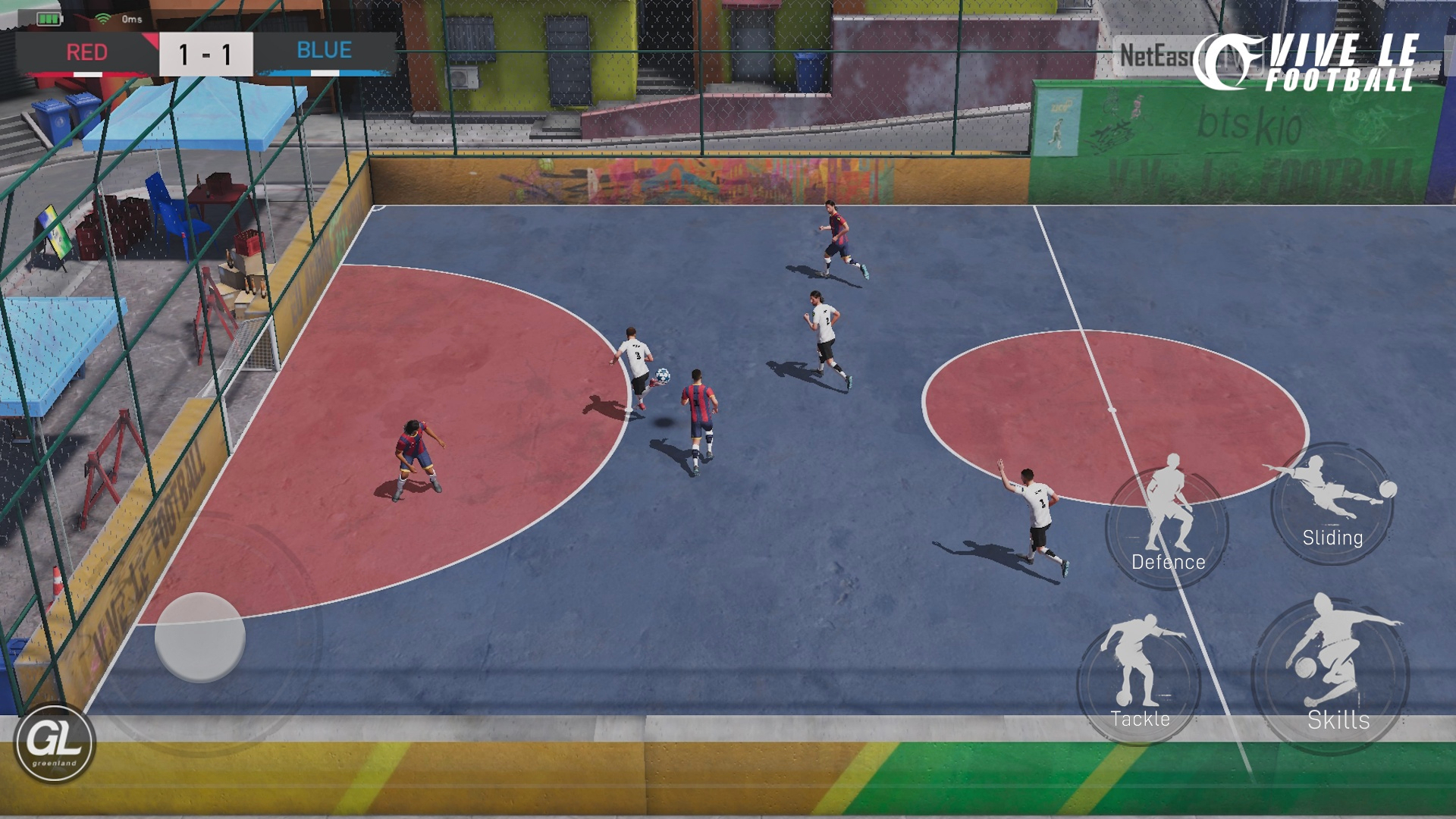 Still, we're sorry that in this version, due to the VLF development progress and the adaptation problem of different devices, some fancy movements and rebound mechanisms we're developing are not available just yet. We will continue to optimize the game, try to add more maps and level rules based on your feedback.
PS: As veteran football fans and game players, we also hope that more managers can join the street football mode and enjoy the unique gameplay. If you like the street football mode, don't forget to join our Discord server: Vive le Football. And if you have any questions, you are welcome to communicate with us on the #communicate-with-devs channel. We will read every feedback carefully!
VLF Dev. Team